E03: Process-level assessments of Arctic mixed-phase clouds
Arctic mixed-phase clouds (MPCs) are a key factor for Arctic amplification because they significantly influence the overall radiative energy budget, in particular the surface energy balance, as well as the hydrological cycle. The overarching goal of this project is to assess the role of microphysical processes for Arctic MPC and their spatio-temporal evolution. This goal will be reached by an innovative synthesis of state-of-the-art modelling tools in combination with high-quality and modern observational techniques.
The basis for the proposed work in phase II was laid during phase I by the installation of a W-Band cloud Doppler radar at Ny-Ålesund which provided first long-term statistics of MPCs properties. In addition, prototype high-resolution modelling tools have been realised, which allow to take the complex orography and varying surface properties into account. Besides the importance to account for the complex terrain and low pattern, the simulations revealed a high sensitivity of the modelled cloud structure and its evolution on microphysical processes. The long-term radar observations revealed the presence of characteristic observational fingerprints associated to a wide spectrum of microphysical processes in MPCs.
In order to address the new research questions, which arose from phase I, we propose to add an innovative new polarimetric Ka Band cloud radar to the Ny-Ålesund site. The combined polarimetric and dual-frequency constellation will lift our observational capabilities to a completely new level and provide new ways to characterise initial ice properties, liquid-ice phase transition, as well as subsequent growth processes and particle mixtures. Equally important are long-term simulations with the newly developed Large Eddy version of the Icosahedral Nonhydrostatic Model (ICON-LEM). This will allow to take critical components for MPC development, such as topography, surface properties, boundary layer, and microphysics, into account. The combined long-term simulation-observation statistics will enable to robustly identify weaknesses and strengths of the model microphysics. E03 coordinates the (AC)³ crosscutting activity (CCA3)
Hypothesis:

Microphysical cloud processes such as depositional growth, riming, and aggregation play a crucial role for the spatio-temporal evolution of Arctic Mixed-Phase-Clouds.
Central research question which directly follow from our hypothesis are:
What governs the liquid-ice phase transition at the top of the MPC and how sensitive is this transition to e.g., cloud condensation and ice nuclei concentrations, ice particle habit, or number of initial ice particles?
How relevant are growth processes such as aggregation and riming for the evolution of the MPC and are the underlying physical assumptions in current parametrizations sufficient?
How well do state-of-the-art microphysical schemes represent observed long-term statistics of MPC at Ny-Ålesund? Is the model performance linked to specific synoptic regimes or coupling states?
Which are the relevant microphysical processes that have to be taken into account by climate models?
Achievements phase I
E03 has characterised persisting low-level, mixed-phase clouds in an Arctic environment, including complex orography and high synoptic variability (Ny-Ålesund) by means of a novel, combined radar/radiometer system (Küchler et al., 2017). Idealised, ultra-highly resolved (up to 3 m) LES of mixed-phase clouds over sea ice and respective sensitivity studies concerning model resolution and surface patterns were performed. An innovative, nested ICON-LEM modelling framework for the simulation of Arctic mixed-phase clouds over a complex terrain on the 100 m-scale combined with a consistent radar forward operator was developed. It was shown that large-scale subsidence acts as a remote control on ABL deepening with the potential to cloud base collapse and driving into a cloud-free state.
Tracy Kiszler

PhD

University of Cologne
Institute for Geophysics and Meteorology (IGM)
Pohligstr. 3
50969 Cologne
Prof. Dr. Yaping Shao
Principal Investigator
University of Cologne
Insitute for Geophysics and Meteorology (IGM)
Pohligstr. 3
50969 Cologne
Dr. Vera Schemann

Principal Investigator

University of Cologne
Institute for Geophysics and Meteorology (IGM)
Pohligstr. 3
50969 Cologne
Robert Rauterkus

PhD

University of Cologne
Institute for Geophysics and Meteorology (IGM)
Pohligstr. 3
50969 Cologne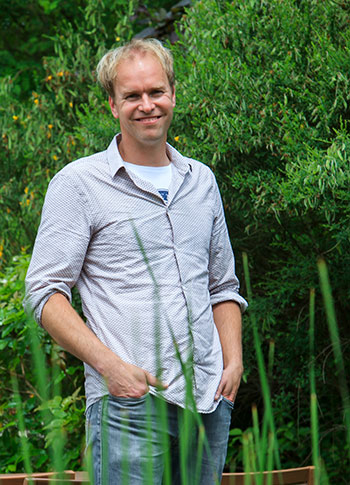 Prof. Dr. Roel Neggers
Principal Investigator
University of Cologne
Institute for Geophysics and Meteorology (IGM)
Pohligstr. 3
50969 Cologne
Dr. Ulrich Löhnert

Principal Investigator

University of Cologne
Institute for Geophysics and Meteorology (IGM)
Pohligstr. 3
50969 Cologne
Dr. Stefan Kneifel

Principal Investigator

University of Cologne
Institute for Geophysics and Meteorology (IGM)
Pohligstr. 3
50969 Cologne
Rosa Gierens

PhD

University of Cologne
Institute for Geophysics and Meteorology (IGM)
Pohligstr. 3
50969 Cologne
Dr. Jan Chylík

Postdoc

University of Cologne
Institute for Geophysics and Meteorology (IGM)
Pohligstr. 3
50969 Cologne
Publications
2020
Gierens, R., S. Kneifel, M.D. Shupe, K. Ebell, M. Maturilli, and U. Löhnert, 2020: Low-level mixed-phase clouds in a complex Arctic environment, Atmos. Chem. Phys., 20, 3459-3481, doi:10.5194/acp-20-3459-2020
Schemann, V. and K. Ebell, 2020: Simulations of mixed-phase clouds with the ICON-LEM in the complex Arctic environment around Ny–Ålesund, Atmos. Chem. Phys., 20, 475–485, https://doi.org/10.5194/acp-20-475-2020
2019
2018
Küchler, N., S. Kneifel, U. Löhnert, P. Kollias, H. Czekala, and T. Rose, 2017: A W-band radar-radiometer system for accurate and continuous monitoring of clouds and precipitation, J. Atmos.  Oceanic Technol., doi:10.1175/JTECH-D-17-0019.1
Leinonen, J., S. Kneifel, and R.J. Hogan, 2017: Evaluation of the Rayleigh–Gans Approximation for Microwave Scattering by Rimed Snowflakes, Q. J. Roy. Meteorol. Soc., doi:10.1002/qj.3093