A01: Arctic aerosol, cloud, and radiation characteristics from ground-based observations and simulations: The full annual cycle
The dramatic reduction in Arctic sea ice in the late boreal summer demands for a more detailed analysis of the strength and sign of feedback mechanisms. Clouds and aerosol particles play an important role as they dominate the radiative forcing at the sea ice/ocean surface. Due to their spatiotemporal complexity on a wide range of scales their radiative effect is still under–explored. It is not clear if clouds and aerosols on average further increase sea-ice melt or not in a changing Arctic and how the forcing depends on location and season. Based on the experience and findings from the two-month campaign Physical feedback of Arctic ABL, Sea ice, Cloud and Aerosol (PASCAL) of RV Polarstern in the Arctic in June and July 2017, it is planned to observe the full annual cycle of Arctic aerosol particles and cloud radiative forcing in the framework of the ice–drift expedition MOSAiC of RV Polarstern both from ship-based observations and high resolution modelling. We propose a detailed characterisation of Arctic aerosol and cloud properties by means of state-of-the-art ground–based active/passive remote sensing and surface radiative energy measurements during MOSAiC. Close cooperation with the ARM (the longterm US Atmospheric Radiation Measurement Programme) observations is anticipated to jointly provide detailed profiles of liquid water and ice properties. Results from radiative transfer simulations based on the observed cloud and aerosol profiles will be compared to concurrent observed surface radiative energy flux measurements to validate our capability to realistically reproduce Arctic aerosol and cloud radiative forcing. In particular, we focus on the roles of aerosol and vertical mixing on the formation and maintenance of mixed–phase clouds. It is planned to closely cooperate with in–situ observations of aerosol particles, atmospheric dynamics, cloud-condensation and ice nuclei at the ground and from tethered balloon operations, which are conducted within other projects of (AC)³.
From a modelling perspective, daily routine Large–Eddy Simulations (LES) will be generated in hindcast mode to represent the boundary layer states as probed by RV Polarstern. A Lagrangian frame of reference will be adopted, with the model domain following air masses as they move towards the ship. Local measurements will be used to calibrate the simulations, adopting a new bias-correction method as developed during phase I of (AC)³. The simulated multi-dimensional fields will provide context for interpreting the measurements, and will themselves be subject to evaluation. Targeted simulations will be designed to test hypotheses concerning decoupling and surface-cloud interactions of Arctic clouds.
The overall objective is to combine high–resolution observations and simulations throughout a full annual cycle to disentangle small scale turbulence/microphysical and large scale meteorological controls on aerosols and clouds in the Arctic.
Hypothesis:

Aerosol properties control the microphysical structure of Arctic clouds, while their macrophysical state predominantly reflects thermodynamic conditions.
Specific research questions in addressing this scientific hypothesis are:
To what extend does heterogeneous ice formation of Arctic clouds depend on aerosol types?
Which processes dominate the structure of Arctic boundary layer clouds?
Can we fully explain the observed radiation energy fluxes at the surface with the observed state of the atmosphere?
Achievements phase I
A01 collected remote sensing measurements of vertical proiles of aerosol and cloud properties under different meteorological conditions during PASCAL (Knudsen et al., 2018a; Wendisch et al., 2019; Radenz et al., 2019). From the data, the aerosol and cloud radiative forcing at the surface was derived (Barrientos Velasco et al., 2019). A distinct difference in the temperature for ice formation between clouds coupled to and decoupled from the surface was discovered. From the simulations, constrained by the observations, new insights into local and remote controls of clouds and radiation in the Arctic were obtained (Neggers et al., 2019). The experience made during the observations helped to refine and further develop the techniques, which will allow improved microphysical characterisations of mixed–phase cloud layers during phase II.
Niklas Schnierstein

PhD

University of Cologne
Institute for Geophysics and Meteorology (IGM)
Pohligstr. 3
50969 Cologne
Carola Barrientos Velasco

PhD
Leibniz Institute for Tropospheric Research (TROPOS)
Permoserstr. 15
04318 Leipzig
Prof. Dr. Andreas Macke
Principal Investigator
Leibniz Institute for Tropospheric Research (TROPOS)
Permoserstr. 15
04318 Leipzig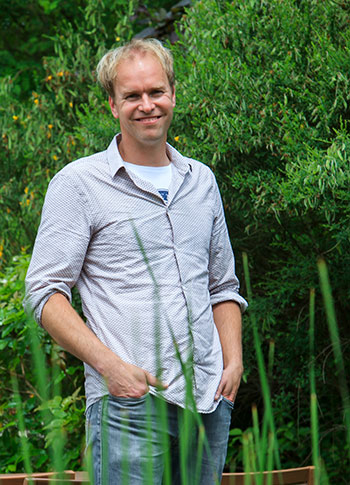 Prof. Dr. Roel Neggers
Principal Investigator
University of Cologne
Institute for Geophysics and Meteorology (IGM)
Pohligstr. 3
50969 Cologne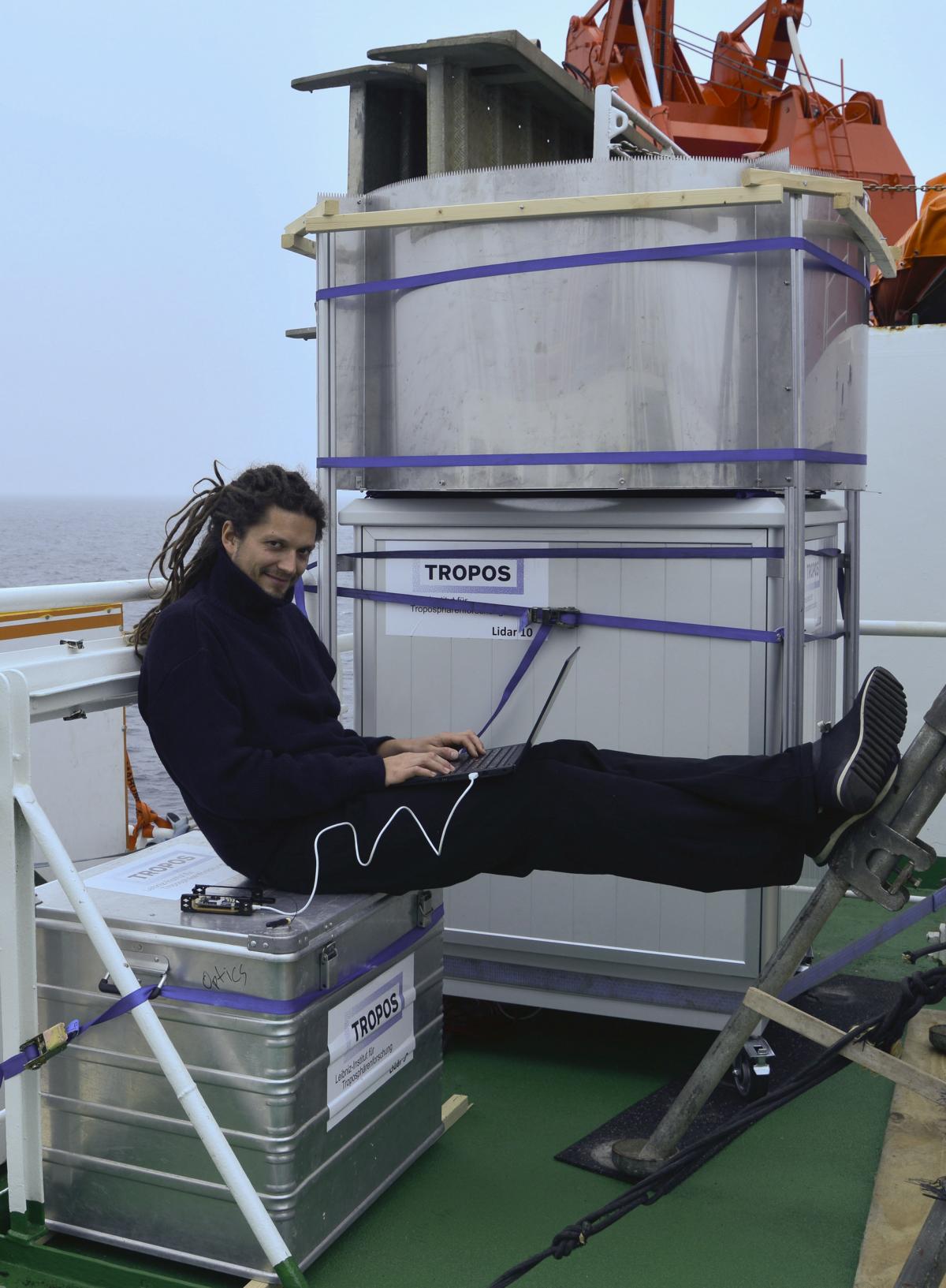 Hannes Griesche

PhD
Leibniz Institute for Tropospheric Research (TROPOS)
Permoserstr. 15
04318 Leipzig
Publications
2020
Barrientos Velasco, C., Deneke, H., Griesche, H., Seifert, P., Engelmann, R., and Macke, A., 2020: Spatiotemporal variability of solar radiation introduced by clouds over Arctic sea ice, Atmos. Meas. Tech., 13, 1757–1775, https://doi.org/10.5194/amt-13-1757-2020.
2019
Griesche, H. J., Seifert, P., Ansmann, A., Baars, H., Barrientos Velasco, C., Bühl, J., Engelmann, R., Radenz, M., and Zhenping, Y.: Application of the shipborne remote sensing supersite OCEANET for profiling of Arctic aerosols and clouds during Polarstern cruise PS106, Atmos. Meas. Tech. Discuss., https://doi.org/10.5194/amt-2019-434, in review, 2019.
Radenz, M., J. Bühl, P. Seifert, H. Griesche, and R. Engelmann, 2019: peakTree: A framework for structure-preserving radar Doppler spectra analysis, Atmos. Meas. Tech., 12, 4813–4828, doi:10.5194/amt-12-4813-2019
Neggers, R. A. J., J. Chylík, U. Egerer, H. Griesche, V. Schemann, P. Seifert, H. Siebert and A. Macke, 2019:
Local and remote controls on Arctic mixed-layer evolution, accepted for publication in J. Adv. Mod. Earth Syst., doi:10.1029/2019MS001671
Wendisch, M., A. Macke, A. Ehrlich, C. Lüpkes, M. Mech, D. Chechin, K. Dethloff, C. Barrientos, H. Bozem, M. Brückner, H.-C. Clemen, S. Crewell, T. Donth, R. Dupuy, C. Dusny, K. Ebell, U. Egerer, R. Engelmann, C. Engler, O. Eppers, M. Gehrmann, X. Gong, M. Gottschalk, C. Gourbeyre, H. Griesche, J. Hartmann, M. Hartmann, B. Heinold, A. Herber, H. Herrmann, G. Heygster, P. Hoor, S. Jafariserajehlou, E. Jäkel, E. Järvinen, O. Jourdan, U. Kästner, S. Kecorius, E.M. Knudsen, F. Köllner, J. Kretzschmar, L. Lelli, D. Leroy, M. Maturilli, L. Mei, S. Mertes, G. Mioche, R. Neuber, M. Nicolaus, T. Nomokonova, J. Notholt, M. Palm, M. van Pinxteren, J. Quaas, P. Richter, E. Ruiz-Donoso, M. Schäfer, K. Schmieder, M. Schnaiter, J. Schneider, A. Schwarzenböck, P. Seifert, M.D. Shupe, H. Siebert, G. Spreen, J. Stapf, F. Stratmann, T. Vogl, A. Welti, H. Wex, A. Wiedensohler, M. Zanatta, S. Zeppenfeld, 2019: The Arctic Cloud Puzzle: Using ACLOUD/PASCAL Multi-Platform Observations to Unravel the Role of Clouds and Aerosol Particles in Arctic Amplification, Bull. Amer. Meteor. Soc., 100 (5), 841–871, doi:10.1175/BAMS-D-18-0072.1
2018
Knudsen, E.M., B. Heinold, S. Dahlke, H. Bozem, S. Crewell, I. V. Gorodetskaya, G. Heygster, D. Kunkel, M. Maturilli, M. Mech, C. Viceto, A. Rinke, H. Schmithüsen, A. Ehrlich, A. Macke, C. Lüpkes, M. Wendisch, 2018: Meteorological conditions during the ACLOUD/PASCAL field campaign near Svalbard in early summer 2017, Atmos. Chem. Phys., 18, 17995-18022, doi:10.5194/acp-18-17995-2018
Wegmann, M., Orsolini, Y., V´azquez, M., Gimeno, L., Nieto, R., Bulygina, O., Jaiser, R., Handorf, D., Rinke, A., Dethloff, K., Sterin, A., and Brönnimann, S.: Arctic moisture source for Eurasian snow cover variations in autumn, Environ. Res. Lett., 10, 054015, doi:10.1088/1748-9326/10/5/054015, 2015.