B01: Changes of top–of–atmosphere reflectance and cloud optical properties observed from space: Implications for Arctic climate change and feedback
Changing conditions in the Arctic impact on the amount of solar and thermal-infrared radiation scattered, absorbed and emitted in the Earth's atmosphere and surface. The Top–Of–Atmosphere (TOA) reflectance, RTOA, retrieved from observations by hyperspectral and multispectral spectrometers flown on satellites, is a unique measure of the spectral dependence of the amount of relected and absorbed solar radiation. Appropriate inversion of RTOA yield cloud properties and trace gas amounts. The B01 scientific objectives focus on the determination of changes in RTOA and cloud parameters from 1995 to 2027. i.e., during the period of Arctic amplification and the full duration of (AC)³. This research requires the development and use of state-of-the-art retrieval algorithms to process large data sets and deliver accurate data products. Using sophisticated statistical techniques, we will determine the spatial and temporal trends/changes and attribute their origins. In phase I of (AC)³ we focused on the development of the methods for the calculation of RTOA and cloud optical parameters using observations from hyperspectral nadir sounding instruments. We have improved the retrieval techniques of cloud parameters, adapting and optimising the retrieval algorithms for Arctic conditions. Our analysis of the linear trends from 1995 to 2018 of averaged RTOA over the entire Arctic show that, in spite of expected decrease in brightness resulting from the retreat of sea ice, no overall change in the RTOA in the visible and NIR wavelength ranges is observed. The linear trends at different wavelengths and locations across the Arctic were calculated for the period of 1995-2018. They show both expected and unexpected results. Where sea ice extent observations show a decreas, statistically significant decreases in RTOA are observed. This is seen over parts of coastal Greenland, where the glaciers are retreating, and the Barents Sea. However, over the Fram Strait an unexpected strong decrease was observed. We have also observed regions of increasing RTOA. This implies that the regional climate, defined as the prevailing weather conditions, is changing. A decomposition-based analysis (using Empirical Orthogonal Functions, EOF) leads to two stronger spatial patterns (i) predominantly attributable to sea ice changes, and (ii) to changes in cloudiness along northern Europe to Siberia.
Our research addresses the hypothesis and questions below, by (i) completing and extending the RTOA dataset, (ii) creating the long–term dataset of cloud optical properties in the Arctic during the polar day over the past decades (iii) determining and analysing the trends in RTOA and cloud parameters, (iv) collaborating with modelling groups to test our understanding of the changes/trends. Provided we complete the RTOA and cloud parameters studies in a timely manner, we then plan to investigate the changes in brightness temperatures measured at the TOA.
Hypothesis:

The changes of top-of-atmosphere reflectance, brightness temperatures and cloud parameters provide unique knowledge to assess the impact of ice retreat and warming at high latitudes.
To test this hypothesis and improve our understanding of recent change in the Arctic up to 2024, we pose the following questions:
What are the changes in the RTOA, brightness temperatures, as a function of wavelength, and the retrieved cloud optical properties, observed from space over the past decades and up to 2024?
Are the predicted changes in surface and cloud properties in agreement with the identified changes?
Achievements phase I
B01 investigates changes in the Arctic climate system using the unique long-term satellite data record of top-of-atmosphere reflectance (RTOA) available from hyperspectral and multispectral spectrometers. Based on the compilation of a novel 24 year product merging different sensors a first analysis of the temporal evolution and trends of RTOA was carried out. Significant negative trends were found in some regions and seasons which are consistent with those of decreasing sea ice as expected. However, also positive trends could be identified. For attributing changes to cloud conditions identification algorithms and cloud retrievals were improved for Arctic conditions (Mei et al., 2017a, 2018, 2019).
Key characteristics of the satellite instruments relevent to (AC)³ and their role in the projects can be found here.
Dr. Marco Vountas
Principal Investigator
University of Bremen
Institute of Environmental Physics (IUP)
Otto-Hahn-Allee 1
28359 Bremen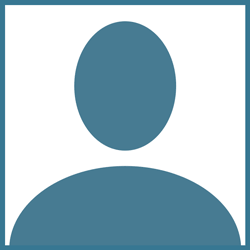 Dr. Vladimir V. Rozanov
PostDoc
University of bremen
institute of Environmental Physics (IUP)
Otto-Hahn-Allee 1
28359 Bremen
Dr. Linlu Mei
Postdoc
University of Bremen
Institute of Environmental Physics (IUP)
Otto-Hahn-Allee 1
28359 Bremen
Prof. Dr. John P. Burrows
Principal Investigator
University of Bremen
Institute of Environmental Physics
Otto-Hahn-Allee 1
28334 Bremen
Publications
2020
Mei, L., Rozanov, V., Burrows, J. P., 2020: A fast and accurate radiative transfer model for aerosol remote sensing, J. Quant. Spectrosc. Radiat. Transfer, 256, 107270, https://doi.org/10.1016/j.jqsrt.2020.107270
L. Mei, V. Rozanov, Ch. Ritter, B. Heinold, Z. Jiao, M. Vountas, J. P.Burrows, 2020, Retrieval of Aerosol Optical Thickness in the Arctic Snow-Covered Regions Using Passive Remote Sensing: Impact of Aerosol Typing and Surface Reflection Model, IEEE Transactions on Geoscience and Remote Sensing, https://doi.org/10.1109/TGRS.2020.2972339
L. Mei, S. Vandenbussche, V. Rozanov, E. Proestakis, V. Amiridis, S. Callewaert, M. Vountas, J. P.Burrows, 2020, On the retrieval of aerosol optical depth over cryosphere using passive remote sensing, Remote Sensing of Enviroment, 241, 111731, https://doi.org/10.1016/j.rse.2020.111731.
2019
Mei, L., V.V. Rozanov, H. Jethva, K.G. Meyer, L. Lelli, M. Vountas, and J.P. Burrows, 2019: Extending XBAER algorithm to aerosol and cloud condition, accepted for publication in IEEE Transactions on Geoscience and Remote Sensing, doi:10.1109/TGRS.2019.2919910
Wendisch, M., A. Macke, A. Ehrlich, C. Lüpkes, M. Mech, D. Chechin, K. Dethloff, C. Barrientos, H. Bozem, M. Brückner, H.-C. Clemen, S. Crewell, T. Donth, R. Dupuy, C. Dusny, K. Ebell, U. Egerer, R. Engelmann, C. Engler, O. Eppers, M. Gehrmann, X. Gong, M. Gottschalk, C. Gourbeyre, H. Griesche, J. Hartmann, M. Hartmann, B. Heinold, A. Herber, H. Herrmann, G. Heygster, P. Hoor, S. Jafariserajehlou, E. Jäkel, E. Järvinen, O. Jourdan, U. Kästner, S. Kecorius, E.M. Knudsen, F. Köllner, J. Kretzschmar, L. Lelli, D. Leroy, M. Maturilli, L. Mei, S. Mertes, G. Mioche, R. Neuber, M. Nicolaus, T. Nomokonova, J. Notholt, M. Palm, M. van Pinxteren, J. Quaas, P. Richter, E. Ruiz-Donoso, M. Schäfer, K. Schmieder, M. Schnaiter, J. Schneider, A. Schwarzenböck, P. Seifert, M.D. Shupe, H. Siebert, G. Spreen, J. Stapf, F. Stratmann, T. Vogl, A. Welti, H. Wex, A. Wiedensohler, M. Zanatta, S. Zeppenfeld, 2019: The Arctic Cloud Puzzle: Using ACLOUD/PASCAL Multi-Platform Observations to Unravel the Role of Clouds and Aerosol Particles in Arctic Amplification, Bull. Amer. Meteor. Soc., 100 (5), 841–871, doi:10.1175/BAMS-D-18-0072.1
Andersen, H., J. Cermak, I. Solodovnik, L. Lelli, and R. Vogt, 2019: Spatiotemporal dynamics of fog and low clouds in the Namib unveiled with ground and space-based observations, Atmos. Chem. Phys., 19, 4383-4392, doi:10.5194/acp-19-4383-2019
2018
Kokhanovsky, A.A., L. Lelli, F. Ducos, and R. Munro, 2018: A Simple Approximation for the Reflectance of a Thick Cloud in Gaseous Absorption Band and Its Application for the Cloud-Top Height Determination, IEEE Transactions on Geoscience and Remote Sensing, doi:10.1109/TGRS.2018.2883358
Mei, L., V. Rozanov, M. Vountas, J.P. Burrows, 2018: The retrieval of ice cloud parameters from multi-spectral satellite observations of reflectance using a modified XBAER algorithm, Remote Sensing of Environment, 215, 128-144, doi:10.1016/j.rse.2018.06.007
Lelli, L. and Vountas, M., 2018: Chapter 5 – Aerosol and Cloud Bottom Altitude Covariations From Multisensor Spaceborne Measurements, In Remote Sensing of Aerosols, Clouds, and Precipitation, edited by Tanvir Islam, Yongxiang Hu, Alexander Kokhanovsky and Jun Wang, Elsevier, pp 109-127, ISBN 9780128104378, https://doi.org/10.1016/B978-0-12-810437-8.00005-0
Lelli, L., V. V. Rozanov, M. Vountas, J. P. Burrows, 2017: Polarized radiative transfer through terrestrial atmosphere accounting for rotational Raman scattering, J. Quant. Spect. Rad. Trans., 200, 70-89, doi:10.1016/j.jqsrt.2017.05.027
Mei, L., M. Vountas, L. Gómez-Chova, V. Rozanov, M. Jäger, W. Lotz, J. P. Burrows, R. Hollmann, 2017: A Cloud masking algorithm for the XBAER aerosol retrieval using MERIS data, Rem. Sens. Environ., 197, 141-160, doi:10.1016/j.rse.2016.11.016