A02: Tethered balloon-borne energy budget measurements in the cloudy central Arctic
In phase I the Balloon-bornE moduLar Utility for proilinG the lower Atmosphere (BELUGA) system was developed and applied to obtain collocated profile measurements of turbulent and radiative parameters and energy fluxes in the cloudy Arctic atmospheric boundary layer (ABL). In phase II we will continue these measurements using an extended version of BELUGA to additionally study the impact of aerosol/cloud microphysical properties and interactions, as well as synoptic processes (such as advection of humid air) on cloud evolution and radiative forcing. We will complement our balloon payload with an improved humidity sensor, an aerosol cube, a probe for droplet/ice particle size distribution measurements (Video Ice-Particle Sampler, VIPS, in collaboration with NCAR), and a cloud sensor (mini Optical Fog Sensor, miniOFS). The revised BELUGA system will be deployed during leg four (April–June 2020) of the Multidisciplinary drifting Observatory for the Study of Arctic Climate (MOSAiC) expedition. On the basis of the collected data we will quantify typical values and proiles (and their statistical variability) of turbulence, radiation, aerosol particle (number concentration, size distributions, absorption characteristics) and cloud microphysical properties (liquid water content, droplet/ice crystal number size distribution) during the life-time of stratiform ABL clouds in the central Arctic. Here we focus on local aspects of the cloudy ABL on Arctic amplification, although remote processes such as advection will also be considered.
Hypothesis:

The Arctic cloudy atmospheric boundary layer and their effects on Arctic amplification are mainly influenced by local processes; remote forcings (advection) are of minor importance.
Specific questions:
How does the local thermodynamic environment, as compared to remote processes (e.g., humidity advection), influence Arctic ABL cloud properties?
Are the locally observed aerosol particle concentrations sufficient to notably modify the microphysical properties and radiative effects of Arctic ABL clouds?
How do cloud microphysical, radiative, and turbulent processes interact during the life time of mixed–phase clouds in the central  Arctic?
Achievements phase I
A02 developed a novel instrumental payload carried by a tethered balloon. The Balloon-bornE moduLar Utility for proilinG the lower Atmosphere (BELUGA) system was applied on the sea ice camp during PASCAL (Knudsen et al., 2018b; Wendisch et al., 2019; Egerer et al., 2019). Humidity inversions just above cloud top have been discovered by the balloon measurements and verified by LES results (Neggers et al., 2019). With these data, the entrainment of moisture into the cloud was investigated. Furthermore, it was shown that cloud top cooling efficiently drives turbulence. In case of multi-layer clouds, the cloud top cooling of the lower cloud is significantly suppressed.
Prof. Dr. Manfred Wendisch
Principal Investigator
University of Leipzig
Leipzig Institute for Meteorology (LIM)
Stephanstr. 3
04103 Leipzig
Dr. Holger Siebert
Principal Investigator
Leibniz Institute for Tropospheric Research (TROPOS)
Permoserstr. 15
04318 Leipzig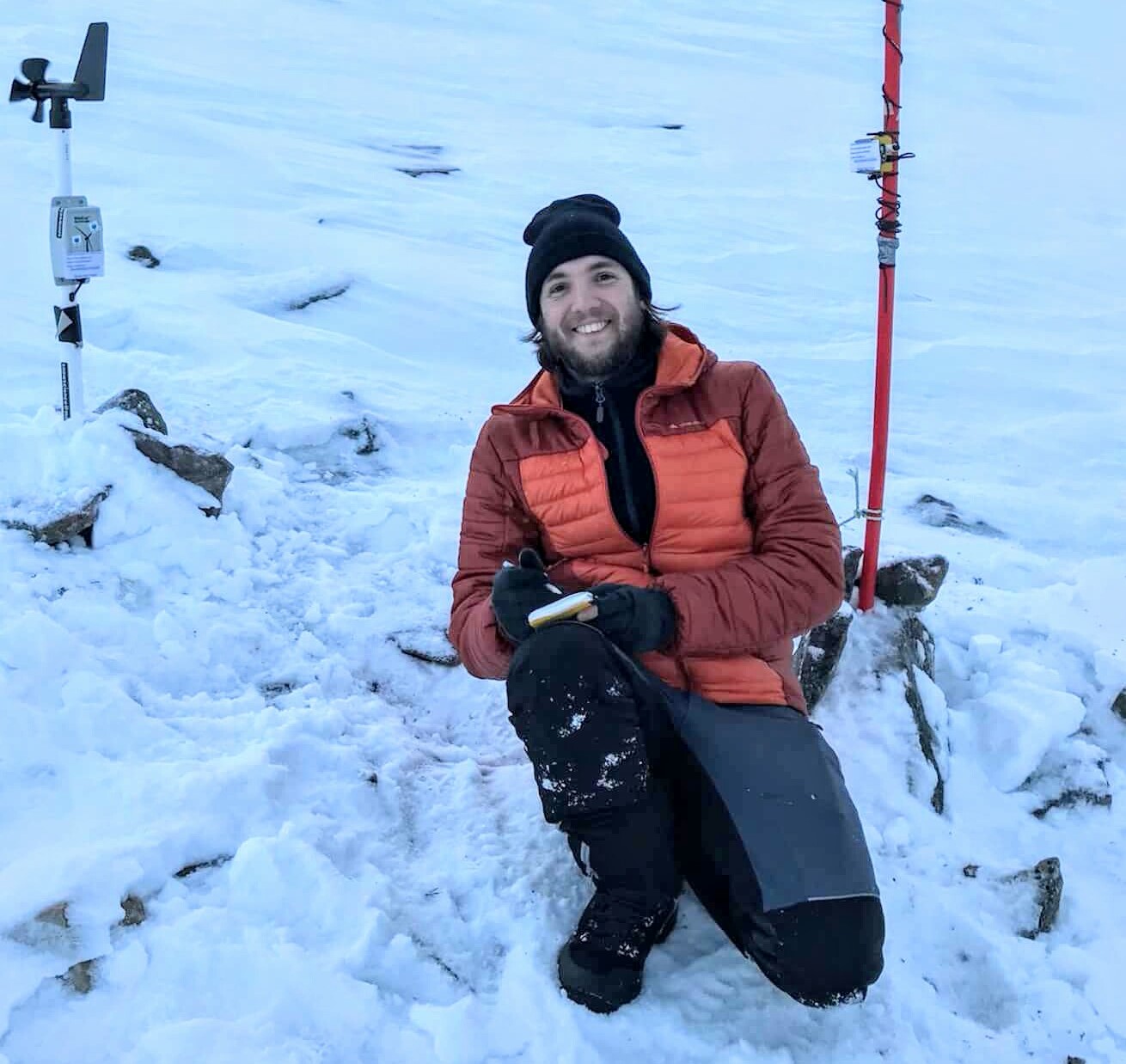 Michael Lonardi
PhD
University of Leipzig
Leipzig Institute for Meteorology (LIM)
Stephanstr. 3
04103 Leipzig
Matthias Gottschalk
PhD
University of Leipzig
Leipzig Institute for Meteorology (LIM)
Stephanstr. 3
04103 Leipzig
Matthias Gottschalk
PhD
University of Leipzig
Leipzig Institute for Meteorology (LIM)
Stephanstr. 3
04103 Leipzig
phone:
++49 (0) 341 97 32860
e-mail:
matthias.gottschalk[at]uni-leipzig.de
Elisa Akansu

PhD
Leibniz Institute for Tropospheric Research (TROPOS)
Permoserstr. 15
04318 Leipzig
Ulrike Egerer
PhD
Leibniz Institute for Tropospheric Research (TROPOS)
Permoserstr. 15
04318 Leipzig
Matthias Gottschalk
PhD
University of Leipzig
Leipzig Institute for Meteorology (LIM)
Stephanstr. 3
04103 Leipzig
Publications
2021
2020
2019
Earth Syst. Sci. Data, https://doi.org/10.5194/essd-11-1853-2019
H.-C. Clemen R. Dupuy, O. Eppers, J. Hartmann, , O. Jourdan, U. Kästner, , F. Köllner, M. Schnaiter, and A comprehensive in situ and remote sensing data set from the Arctic CLoud Observations Using airborne measurements during polar Day (ACLOUD) campaign,
Egerer, U., M. Gottschalk, H. Siebert, A. Ehrlich, and M. Wendisch, 2019: The new BELUGA setup for collocated turbulence and radiation measurements using a tethered balloon: First applications in the cloudy Arctic boundary layer, Atmos. Meas. Tech., doi:10.5194/amt-12-4019-2019
Wendisch, M., A. Macke, A. Ehrlich, C. Lüpkes, M. Mech, D. Chechin, K. Dethloff, C. Barrientos, H. Bozem, M. Brückner, H.-C. Clemen, S. Crewell, T. Donth, R. Dupuy, C. Dusny, K. Ebell, U. Egerer, R. Engelmann, C. Engler, O. Eppers, M. Gehrmann, X. Gong, M. Gottschalk, C. Gourbeyre, H. Griesche, J. Hartmann, M. Hartmann, B. Heinold, A. Herber, H. Herrmann, G. Heygster, P. Hoor, S. Jafariserajehlou, E. Jäkel, E. Järvinen, O. Jourdan, U. Kästner, S. Kecorius, E.M. Knudsen, F. Köllner, J. Kretzschmar, L. Lelli, D. Leroy, M. Maturilli, L. Mei, S. Mertes, G. Mioche, R. Neuber, M. Nicolaus, T. Nomokonova, J. Notholt, M. Palm, M. van Pinxteren, J. Quaas, P. Richter, E. Ruiz-Donoso, M. Schäfer, K. Schmieder, M. Schnaiter, J. Schneider, A. Schwarzenböck, P. Seifert, M.D. Shupe, H. Siebert, G. Spreen, J. Stapf, F. Stratmann, T. Vogl, A. Welti, H. Wex, A. Wiedensohler, M. Zanatta, S. Zeppenfeld, 2019: The Arctic Cloud Puzzle: Using ACLOUD/PASCAL Multi-Platform Observations to Unravel the Role of Clouds and Aerosol Particles in Arctic Amplification, Bull. Amer. Meteor. Soc., 100 (5), 841–871, doi:10.1175/BAMS-D-18-0072.1
2018